SOLIDWORKS PDM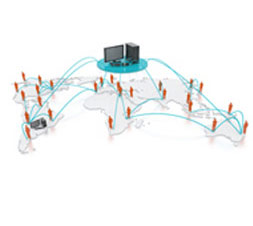 SOLIDWORKS PDM Professional
SOLIDWORKS® PDM Professional is a full-featured data management solution for large and small organizations. It helps your team to easily find and repurpose files, parts, and drawings, share design information, automate workflows, and ensure manufacturing has always the right version.
SOLIDWORKS PDM Standard
SOLIDWORKS® PDM Standard is a new data management solution for smaller workgroup environments in one geographic location. Included with SOLIDWORKS Professional and Premium, SOLIDWORKS PDM Standard helps SOLIDWORKS and DraftSight users easily and efficiently organize and manage their data. SOLIDWORKS PDM Standard can be easily upgraded to SOLIDWORKS PDM Professional if and when needs change.
Request a Quote
or contact us for inquiries.
Tel/Fax Nos: 88111548 / 88111550 / 88111576 / 88111614 / 88111552
Unit 110 MCS Tower, Makati Square Complex, 1299 Chino Roces Avenue, Makati City
Email: marketing@computrends.com.ph